Top 5 Aransas Pass Restaurants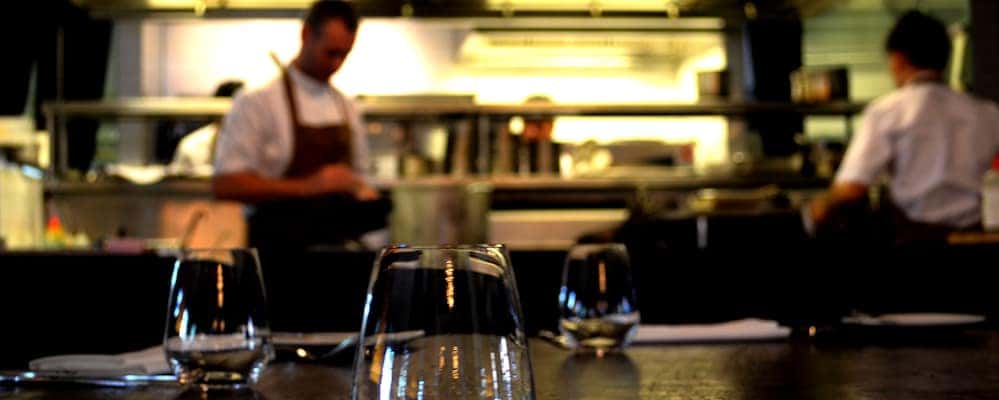 Whether you're spending the day in Aransas Pass with family, enjoying the local holiday celebrations, or looking for the absolute best attractions that the city has to offer, there's going to be a time when you're ready to grab something to eat. When you visit Aransas Pass and hunger calls, Allen Samuels CDJR Aransas Pass has your back. Our team has selected our top 5 Aransas Pass restaurants so you won't have to settle for lesser options.
Butter Churn Aransas Pass
1275 TX-35
If you're in the mood for "Good Ol' Country Cookin'," there's no better place to find it than Butter Churn Aransas Pass. When you, your friends, and your family come together here, you'll be able to chow down on fried chicken, BBQ ribs, enchiladas, fried fish, and so much more. This all-you-can-eat buffet serves different menu options every day, so you'll have to come back more than once.
Mickey's Bar and Grill
430 Ransom Road
Mickey's Bar and Grill looks right out over the water, and when you visit, you'll be able to enjoy great service in a friendly, laid-back bar setting. The menu, visible here on their Facebook page, consists of a combination of fresh seafood dishes, classic bar eats, and cocktail drinks that are neither too fancy nor too spare. Mickey's will quickly become one of your mainstays.
BBQ De Oro Taqueria
324 N Commercial Street
The BBQ De Oro Taqueria is our favorite local spot for barbecue and comfort food, and you'll love their breakfast tacos. It may be a bit of a hole-in-the-wall, but the atmosphere is far from unfriendly, and what's more, they even have a drive-thru if you're in a hurry. They don't have a website, but you can check out their Facebook page before you visit.
I Love Noodle
1119 W Wheeler Ave
Ready to take a break from the standard Tex-Mex fare that's so common in the area around Aransas Pass? I Love Noodle is your go-to for Vietnamese dishes like Pho, a house specialty that all visitors should make sure to try at least once! They also offer a full selection of Chinese and Chinese-American menu options like General Tso's Chicken and Mongolian Beef.
Irie's Island Food
503 N Alister St, Port Aransas
Irie's Island Food might not be located right in Aransas Pass, but since it's just a short drive away in Port Aransas, we couldn't resist the urge to include it in our list. This small hideaway is known for their excellent island-inspired eats and their thirteen unique and delicious sauces, so when you visit, you're sure to find something that excites your taste buds. Dishes range from the spicy and unexpected to the classic and familiar, and for dessert, try the hot beignets or the creme brûlée.
What are Your Aransas Pass Favorites?
Send us your favorite Aransas Pass restaurants! And if you need more local suggestions, we've got some great suggestions for fishing spots. Or, if you're searching for a family-friendly vehicle that will get you to all of our favorite restaurants, check out how the Pacifica stands out against the Honda Odyssey or learn more about RAM 1500 trim levels.
More Local Attractions Around Aransas Pass