Should I Buy an Extended Warranty?

Searching for a reliable new or used vehicle in Corpus Christi? Aside from taking steps to ensure the reliability of your vehicle, especially if you buy used, there are other ways to protect yourself against uncertainty. One of the best ways of doing so is buying an extended warranty. Learn more about extended warranties, what they provide, and whether one is right for your needs with the help of the finance center at Allen Samuels CDJR Aransas Pass.
What are Extended Warranties?
An extended warranty is an available warranty plan that most often takes effect once your vehicle's factory warranty expires. For this reason, extended warranties are often purchased when buying a used vehicle with not much, if any, remaining new vehicle limited warranty coverage left. Still, many new car buyers also buy extended warranties to protect themselves against unexpected repair costs in the long-run. Sometimes, extended warranties also include available add-ons like towing or roadside assistance.
Extended Warranty Coverage for New Cars vs. Used Cars
As mentioned above, buyers of both new and used vehicles can benefit from extended warranty coverage. If you're asking yourself, "Should I buy extended warranty coverage," here's a list of reasons why you might want to for a new vehicle purchase vs. a used vehicle purchase.
New Vehicles
If you plan on keeping the vehicle for a long time (10+ years)
If you want peace-of-mind in the event something happens with your car
If you're concerned about emergency repair-related costs
Used Vehicles
If you've purchased a used car with below-average reliability
If you've purchased a higher-mileage used car
If you plan to keep your used car for a long time
If you're worried about emergency repair-related costs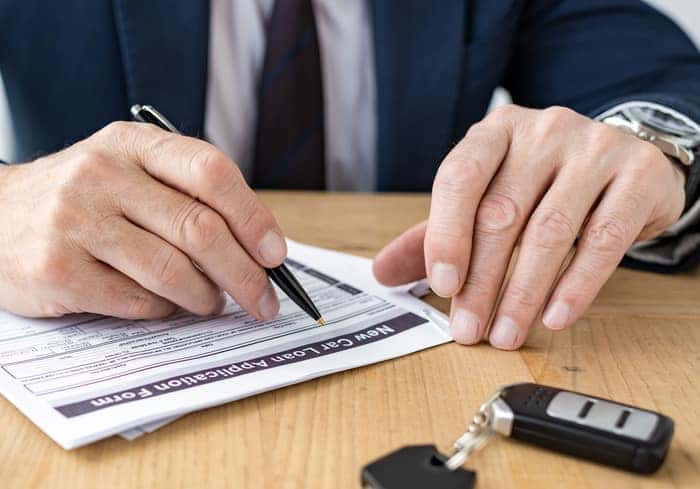 Should I Buy Extended Warranties?
The bottom line is this: extended warranties are ideal for people who don't want to have to pay out of pocket when covered emergency vehicle repairs occur. If you're the type of person who values peace-of-mind and certainty over chaos and emergency expenses, then an extended warranty could be ideal for you!
Explore Other Allen Samuels CDJR Aransas Pass Financing Solutions
Not quite certain if an extended warranty is right for you? Don't hesitate to contact us at Allen Samuels CDJR Aransas Pass! We can also help you with other financing-related inquiries, like how to calculate your monthly car payments.
More from Allen Samuels CDJR Aransas Pass
Introducing one of the most high-tech pickup trucks you can buy today, the 2024 RAM 1500. If you want a reliable, rugged, and stable workhorse for your Corpus Christi jobs, we suggest looking over the eight 2024 RAM 1500 trim levels with our guide from the experts at Allen Samuels CDJR Aransas Pass. We think one of these great…

If you want power and performance in your Corpus Christi workhorse, look no further than the 2024 RAM 1500 half-ton pickup. You already know it's rugged and can handle tough jobs almost anywhere. But the 2024 RAM 1500 interior sets this truck apart from the competition. You have the best of both worlds thanks to a…

Are you intrigued by the 2024 Jeep Grand Cherokee price and its versatile options? The 2024 Jeep Grand Cherokee combines traditional Grand Cherokee elegance with modern efficiency. With its extensive range of configurations, this SUV is a perfect fit for any journey in Corpus Christi. Join us at Allen Samuels CDJR Aransas Pass, your local Aransas Pass dealership, as we explore…