Is Ram Dodge?

Is Ram part of Dodge? This is a simple question, but one that has a long and interesting history behind it, and can be answered a couple of ways depending on how you look at it. Technically, yes, both Ram and Dodge are owned by the same company, and Ram was at one point just a sub-brand of Dodge. Today, however, both brands are actually separated. Learn more about the history of Dodge with the experts at Allen Samuels CDJR Aransas Pass, and discover how Ram has become the reliable and well-loved truck brand we know today.
The History of Dodge
Based in Michigan and currently owned by Fiat Chrysler Automobiles, Dodge actually got its start at the turn of the 20th century in 1900, and originally just made car parts for other manufacturers. The business quickly grew, but both of the founding Dodge brothers passed away in the 1920s, and the company eventually was sold to Chrysler in 1928. The business ran well through the following decades under Chrysler's supervision, until it was bought by Daimler-Benz AG in the late 90s. After the 2008 recession, Chrysler and Dodge changed hands again after filing for bankruptcy and being acquired by Fiat, where they remain to this day.
What About Ram?
Ram really came to prominence under the Dodge banner in 1981 with the first production of their classic Ram pickup trucks (including the popular 1500, 2500, and 3500 models). Originally, these Ram pickup trucks were sold under the Dodge moniker, and it would remain that way for decades from 1981 until the late 2000s. Initially, Dodge was the brand and Ram was the model. However, when Fiat got a hold of the Dodge and Chrysler brands in 2009, they decided to spin-off the Ram division of trucks into its own sub-brand that was separate from Dodge.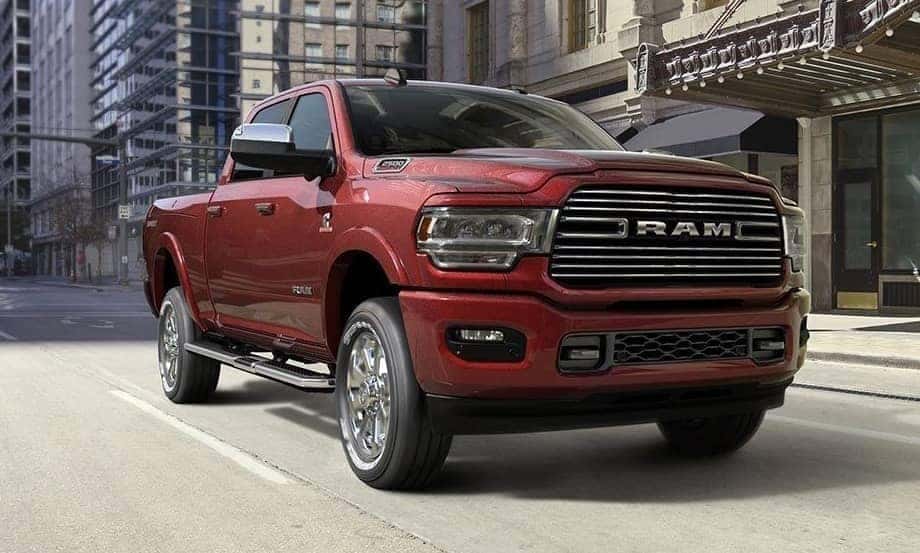 Ram as We Know it Today
So, is Ram part of Dodge? At this point, no. While both automakers are owned by the same company, if you have a Ram truck or van that was produced in the last 10 years, then it's simply a Ram vehicle. Prior to 2010, however, a Ram truck would technically be a Dodge Ram vehicle. No matter the model year, however, Ram is and has always been a strong brand characterized by its heavy-duty trucks that are still among the best that money can buy.
Learn More about CDJR Vehicles with Allen Samuels CDJR Aransas Pass
Are you interested in learning more about Chrysler, Dodge, Jeep, or Ram vehicles? Come to Allen Samuels CDJR Aransas Pass, which is conveniently located near Corpus Christi and Kingsville, and check out our lineup of fantastic CDJR vehicles! While you're here, feel free to contact us, and you can even read all about the Ram 1500's powerful performance, as well as the Jeep Cherokee's trim levels.
More from Allen Samuels CDJR Aransas Pass