How to Reset Your Tire Pressure Light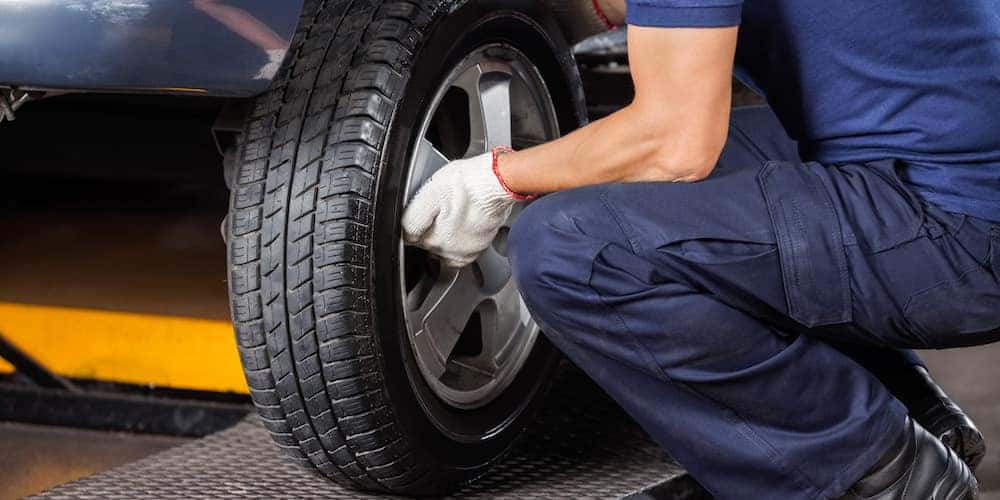 Sometimes even after inflating your tires the tire pressure light remains on. It's important to reset this light so that your tire pressure monitoring system (TPMS) can keep you alert and aware of possible issues with your wheels. Learn how to perform this simple reset with the experts at Allen Samuels CDJR Aransas Pass.
Resetting Your Tire Pressure Light
While the tire pressure light should turn off on its own after properly inflating your tires, there are additional steps available for a reset if needed:
For about 10 minutes, drive at or above 50 mph. The next time you restart your car, it's likely the sensor will reset.
Turn the key to the "On" position, but don't start the car. Locate the TPMS reset button under the steering wheel and press in, holding until the tire pressure light blinks three times. Start the car and wait 20 minutes for the sensor to refresh.
Inflate all tires to 3 PSI over their recommended amount, then deflate them completely. Be sure to include the spare tire, as it may have a sensor as well. Once they're all deflated, re-inflate to the recommended tire pressure.
With the vehicle off, use a wrench to disconnect the positive battery cable. Turn the car on and honk the horn for about three seconds. This will discharge any power still stored in the vehicle. Then reconnect the battery.
If your TPMS light is still on, you should definitely bring it in for a diagnosis.
What Does a Flashing Tire Pressure Light Mean?
A flashing tire pressure light can signal that its battery needs to be replaced, or that there's an issue with one of the system's sensors. If you can't get your light to turn off, you should schedule service at your local Chrysler, Dodge, Jeep, Ram dealership in Aransas Pass. A certified technician can help diagnose the problem and get you back on the road in no time.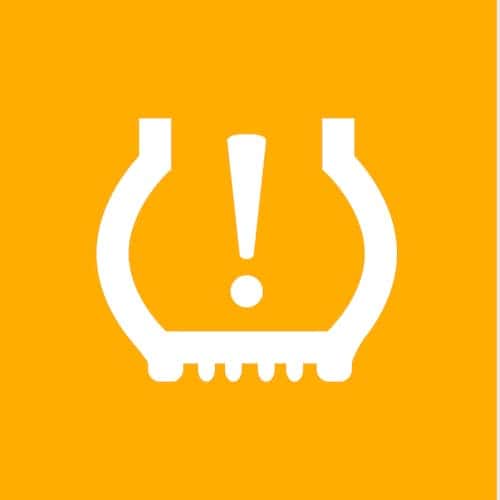 Visit Allen Samuels CDJR Aransas Pass Today
While a flashing light may not seem like a big deal, it's important not to ignore automotive issues, because the longer they go unchecked, the bigger the problem may get — like regularly checking tire tread depth. Visit the expert service team at Allen Samuels CDJR Aransas Pass for help with TPMS lights or to diagnose why your car is leaking water. Take advantage of our rotating selection of service specials that make maintenance and repairs even more affordable!
More From Our Service Department
Sometimes even after inflating your tires the tire pressure light remains on. It's important to reset this light so that your tire pressure monitoring system (TPMS) can keep you alert and aware of possible issues with your wheels. Learn how to perform this simple reset with the experts at Allen Samuels CDJR Aransas Pass. Schedule Service Service Specials Resetting…

If you notice your car leaking water, it's probably fine. If the leak forms a small puddle near the back of the engine compartment, it's simply depositing excess condensation from the air conditioner. A water leak near your tailpipe is almost always the result of exhaust condensation, which occurs naturally as your tailpipe cools down….

Adventure lovers have been turning to the Jeep Wrangler for a thrilling ride for decades. The Wrangler is one of the more inventive vehicles with a removable top and doors to get you connected to your surroundings. Learn how to take the doors and top off your Jeep Wrangler with our comprehensive guide. Schedule Service…