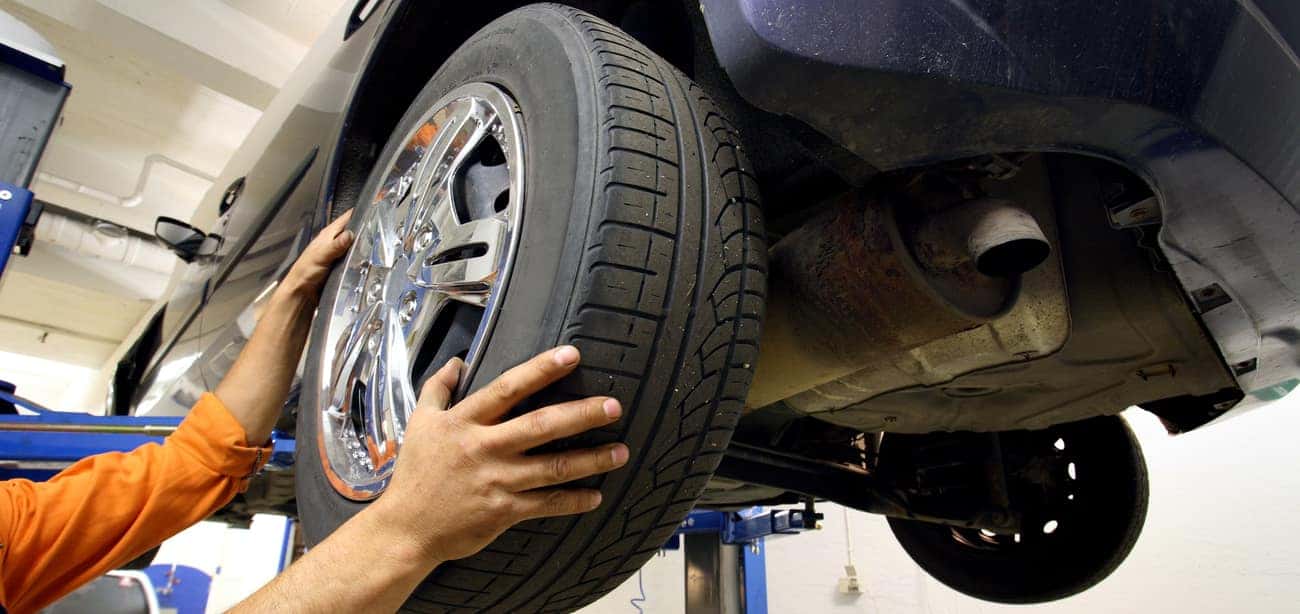 Whether you've got a new or used vehicle on your hands, a discerning Aransas Pass-area driver like you is probably thinking about tire care. Many drivers wonder when to rotate tires or how many miles to rotate tires. Generally Corpus Christi-area service specialists recommend rotating your tires roughly every 5,000 miles to 7,000 miles. Proper tire rotation habits will:
Help reduce stress levels on your drivetrain
Help your traction on tricky Port Lavaca roads
Make less noise
There are more factors to consider, which is why Allen Samuels CDJR Aransas Pass has a guide for when to rotate tires below!
How Many Miles to Rotate Tires: FWD and RWD Vehicles
How often should you rotate tires for a FWD vehicle? How often should you rotate tires for a RWD vehicle? These two drivetrain options, which designate where the power of your vehicle is sent, actually follow the general rule of 5,000 miles to 7,000 miles for tire rotation intervals. Additionally, there are procedures that Kingsville drivers with FWD and RWD vehicles should know if they're rotating the tires on their own:
FWD Tire Rotation: For this, you'll put the front wheels in the back and vice versa. But when you're switching your rear wheels, you'll change sides, so the back right wheel is now in the front left, etc.
RWD Tire Rotation: This process reverses the former. The front right should now be the rear left wheel.
There are other factors to keep in mind with tire care, like tread depth, which affects tire life in addition to your driving habits and road conditions. Luckily, the numbers on your tires tell you what you need to know about these issues!
How Many Miles to Rotate Tires: AWD Vehicles
Have an AWD vehicle? While these can be great for handling, they will actually require more frequent tire rotation, usually around every 3,000 miles to 5,000 miles. That's because all wheels experience more wear with AWD compared to FWD or RWD.
How can you be sure when to rotate tires? Your owner's manual will guide you, as well as a service department like ours!
Get Expert Tire Service at Allen Samuels CDJR Aransas Pass
At Allen Samuels CDJR Aransas Pass, we don't just help Aransas Pass drivers find their favorite vehicle; we also ensure that it'll last you down the road with great service, OEM parts, and valuable tips and tricks for vehicle maintenance. Contact us today for expert tire rotation service or any other maintenance task — we're ready to help!