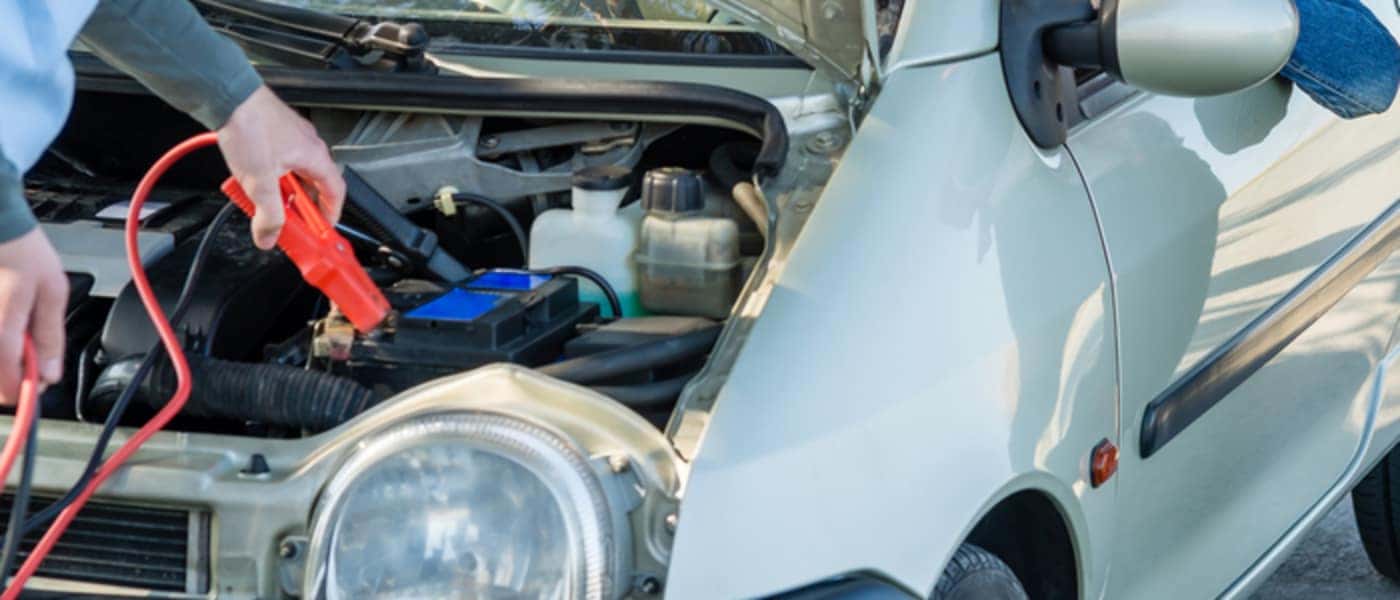 Wondering how to jump start a car? When your car has broken down in Corpus Christi and you need help, we've got you covered with our guide on the proper way to jump start a car. Follow this guide and chances are you'll be back up and running in no time! If not, give us a call. And if you have some other service issue that needs to be attended to, just schedule service with us and we can get your car fixed up in no time. Remember, even if you jump start your car, you should take it in for a battery diagnostic test afterwards to see if your car battery requires replacement. That said, here's how you go about jump starting your car.
The Proper Way to Jump-Start a Car
If you want to jump start a car battery, you'll need a set of jumper cables and another vehicle. You can also get a jump start car service such as AAA. After you've got everything in place, just follow these steps on how to properly jump start a car:
Park the two cars facing each other and ensure that the car with the good battery is turned off. Make sure the parking brakes are engaged.
Open both the hoods and locate the terminals. Make sure they're clean and don't have any corrosion on them.
Place the red clamp on the positive post on the dead battery.
Uncoil the battery cable and hook the other red clamp to the positive terminal of the car with the good battery.
Connect the black clamp to the negative post on the good battery.
Connect the final clamp to an unpainted metal surface on your car's frame.
After you've got everything hooked up, start the engine of the vehicle that has the good battery, then the one that has the dead battery.
After you've jump started the dead vehicle, remove the jumper cables in the order reverse the order you put them on in.
Keep the engine running on the vehicle that you've restarted for at least 10 minutes to ensure that the weak battery doesn't die. Your owner's manual should have more information on this.
If your car won't jump start, our service professionals can jump start your Kingsville or Port Lavaca car and get you back on the road in no time so you can go about your business undisturbed.
Allen Samuels CDJR Aransas Pass Has Your Service Needs Covered
When you have a car in need of service, come to Allen Samuels CDJR Aransas Pass to get back to normal without any fuss. We've got Chrysler, Dodge, Jeep, Ram certified technicians who can guide you on just about any service you need. Don't chance it on your car's maintenance, contact us today and we can help you get your car fixed conveniently.