What Do Tire Numbers Mean?

Have you ever looked at the numbers and letters on the sides of your tires? What do these tire numbers mean? If you know what the numbers on tires mean, you'll know how to properly inflate your tires when they are low, and what size to order when you need to replace them. So, you can see why deciphering the tire numbers' meaning is important. After all, no one wants to find themselves stranded somewhere in the Port Lavaca area with a flat tire.
What Do the Numbers on Tires Mean?
There are two main types of numbers on tires: size and air pressure. Each type is formatted a little differently. Our friendly Service Department in Aransas Pass would be happy to help you understand these number. In the meantime, let's go into detail about what the numbers on tires mean in each case.
Tire Number Meaning: Size
The numbers on tires that indicate size are usually the largest. They're usually formatted like "P235/75R15". Here's what those numbers on your tires mean:
Letter at beginning

P – Passenger vehicle
T – Temporary spare
LT – Light truck
ST – Special trailer service

Number before the "/" – This is the section width of the tire in millimeters.
Number right after the "/" – This is the sidewall aspect ratio (sidewall height from rim to tread)
Letter after the sidewall aspect ratio – indicates internal construction of the tire

R – Radial
D – Diagonal or bias ply
B – Belted

Number after the internal construction letter – rim size in inches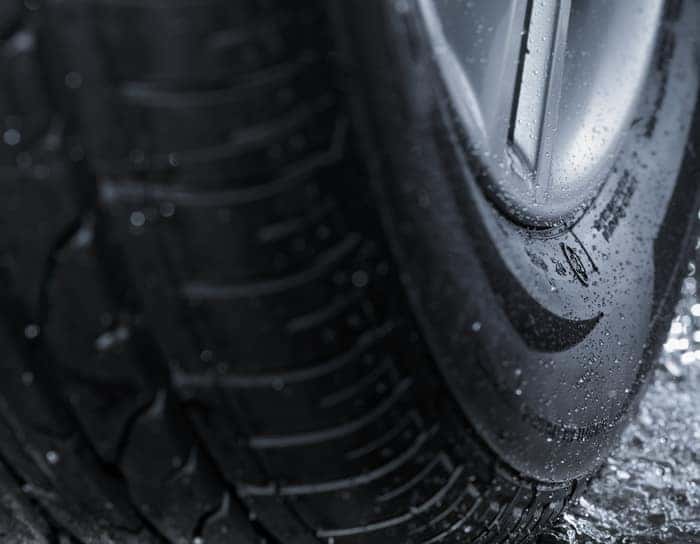 Tire Number Meaning: PSI
The second main type of numbers on your tires have to do with air pressure, and are followed by "PSI". What do tire numbers mean when they're followed by "PSI"? You'll want to know the answer to that the next time you have to pull in to a Kingsville gas station to inflate your tire. "PSI" stands for "Pounds per Square Inch" and refers to air pressure. When airing up your tire, make sure not to inflate it past this number.
Let the Tire Experts at Allen Samuels CDJR Aransas Pass Help
Now that you know what the numbers on tires mean, you might want to check out some of our other helpful tips and tricks. And if you have any problems with your tires, let the knowledgeable tire technicians at Allen Samuels CDJR Aransas Pass help. You can even schedule your appointment online. We're conveniently located near Corpus Christi, so drop by or contact us today!
More from Allen Samuels CDJR Aransas Pass
As one of the most-awarded SUVs on the market today, the Grand Cherokee is an excellent vehicle already, but the Jeep brand does not stand still. The new Jeep Grand Cherokee L adds large amounts of interior space and cargo room, while at the same time providing extra amenities and technology for the occupants of…

The Jeep Grand Cherokee L interior features many diverse upgrades from the standard Grand Cherokee, but the headline is certainly the third-row seating. A Jeep third-row seating option without the extra cost associated with the Wagoneer is something a wide variety of Corpus Christi and Kingsville families have been wanting for some time. The immense practicality…

If you are looking for muscle and power on your drives around Corpus Christi, then the 2021 Dodge Charger is the vehicle you need. There are seven 2021 Dodge Charger trims for you to explore. The classic sports sedan has the flexibility of style and power to move you through your town sleek and subtle or…