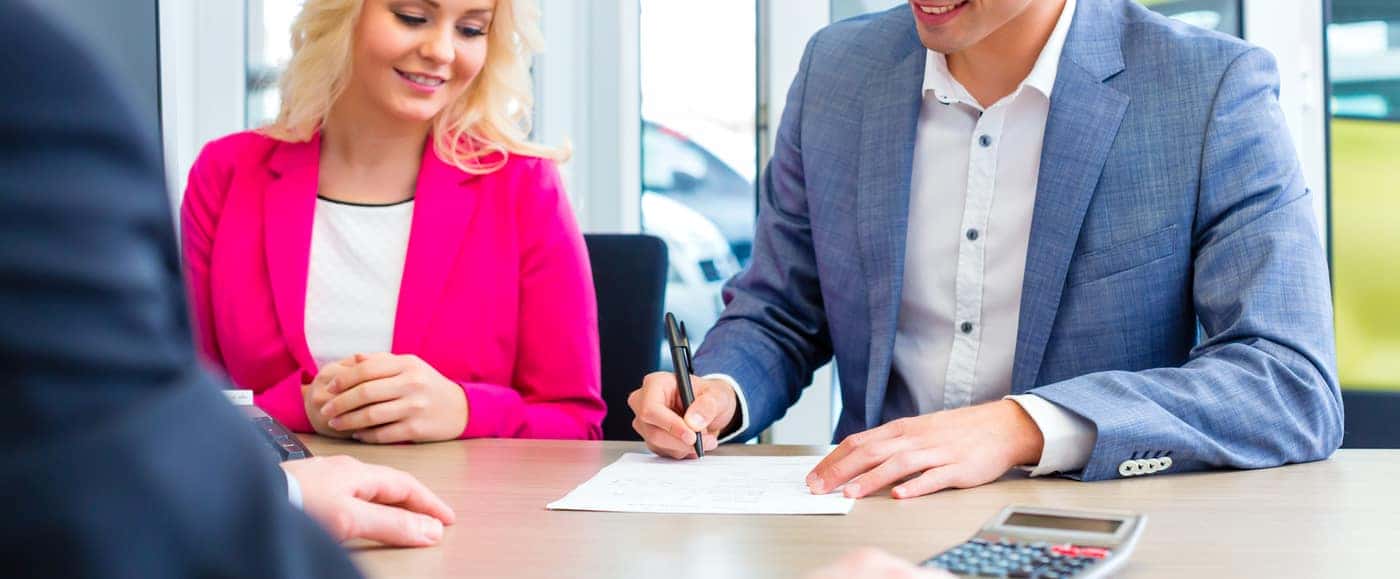 Is it time to upgrade your current ride to something more comfortable and reliable? Knowing how to buy a new car in Aransas Pass will make the process much more enjoyable, alleviating stress and doubt about the car shopping experience. The sales team at Allen Samuels CDJR Aransas Pass is here to walk you through everything you need to know, including when to buy a new car and more. Read on for more car-buying tips!
When to Buy a New Car
Any new car requires a financial commitment, so knowing when to buy a new car is key. Consider the following to see if now is the right time to bring home a new Chrysler, Dodge, Jeep, Ram:
Too many repairs: If your current car has you in and out of your local Corpus Christi service department, the repairs may add up to more than a monthly payment. Driving a new vehicle would eliminate the need for constant service.
Unsafe performance: Do you doubt your car's ability to get you through Kingsville safely? You shouldn't be questioning your car's reliability, so if you're worried about getting in an accident, it may be time to upgrade.
Life changes: Have you outgrown your current vehicle? If your job and family responsibilities now demand more space and functionality, buying a larger truck or SUV could make your life easier.
Failed emissions tests: It may be more cost effective to buy a new car if your current ride can't get past these crucial evaluations.
How to Find Your Ideal New Car
Once you've determined the timing is right, the next step in how to buy a new car is finding your ideal model! Start by setting a budget based on how much you can reasonably afford using a monthly payment calculator. After settling on a responsible price point, it's time to shop!
Start your search. It's important to balance your driving needs and wants, so be sure to think about how much space, power, and seating you need on a daily basis.
Narrow down your top three models. Compare the differences between safety ratings, technology features, average lifespan, resale value, and any other deciding factors.
Request quotes: Once you've chosen a model, contact local Port Lavaca dealerships to learn about financing options. Use third-party price tools to see what other shoppers have paid for the same model.
Shop during sales: If possible, one of the best times for when to buy a new car is during a big holiday or weekend sale, such as Presidents Day or around Christmas.
How to Afford a New Car
Based on your prior research, you should already have a good idea of what you can reasonably spend on a new car. Making this financial commitment will impact your budget and credit score for years to come, so it's vital that you don't overextend yourself. In addition to your down payment and monthly payment, there are a few additional costs to consider, as well as ways to bring down your total cost:
Interest Rate: Interest rates vary based on your credit score. Better credit history typically affords lower rates, so be sure to calculate how much interest will affect your total monthly payment.
New Car Sales Tax: Every new car purchase is privy to this non-negotiable tax which is added to your car loan total.
Trade-in Value: If your current vehicle is paid off, opting for a trade-in could bring down the cost of your new purchase. Use a value your trade tool to see how much your car is worth and how that amount can impact your budget.
Vehicle Specials: Take advantage of current new vehicle specials to save even more towards your next purchase.
Find Your Next New Car at Allen Samuels CDJR Aransas Pass
Need more advice on how to buy a new car? Our friendly, knowledgeable finance team is here to guide you through the process with ease, answering all your questions and helping you find terms that work for your budget. Kick start the process when you apply for financing from home, and contact us to schedule a test drive of your favorite Chrysler, Dodge, Jeep, Ram model today.