How to Clean a Car Windshield Inside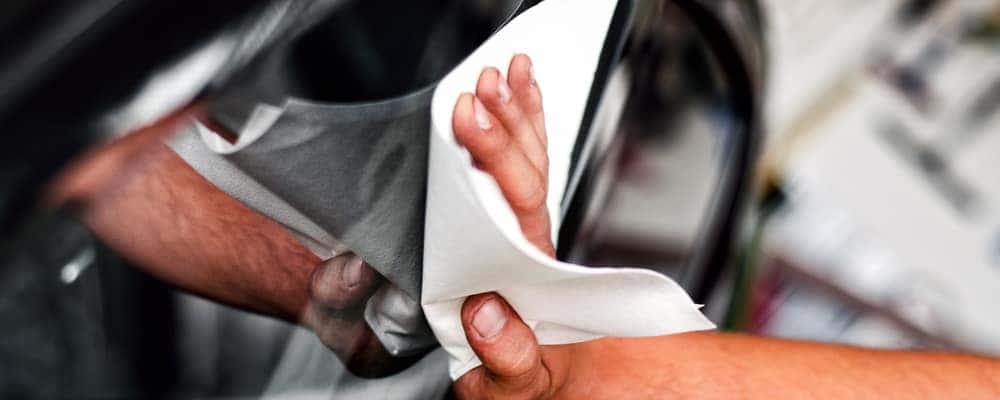 Most of our Corpus Christi drivers know how to clean the outside of their windshield, but the inside can be trickier. To clean the inside of a car windshield on your new Pacifica or Ram 1500, you'll need a microfiber towel, glass cleaner, and rubbing alcohol. Then follow these steps to increase visibility and get rid of distracting streaks.
How to Clean Inside Car Windows
If the Kingsville skyline is getting blurry, you may want to clean the inside of your windshield:
First, wipe down the glass with a microfiber cleaning cloth. That will remove any grime or dirt that's on the windshield.
Spray your preferred brand of glass cleaner on the microfiber cleaning cloth and wipe down the inside of the windshield. This should get any remaining substances off the windshield, but you're not done yet.
Apply rubbing alcohol to a clean microfiber cloth and wipe down the inside of the window. This cuts any grease that can build up on the glass and ensures great visibility.
Another round of glass cleaner or a glass polish applied at the end can help give the window even better transparency.
Can You Used Windex on Car Windows?
You can use Windex on car windows safely.
While some will say you shouldn't use it with tinted windows, there's no evidence that Windex with ammonia causes problems. If your windows have been tinted by a third party, you may want to play it safe and skip it, but if they were tinted at the factory, you won't have any problems.
If you're using Windex inside the car, you won't want to get the cleaner on leather seats, as it can dry out or discolor the leather.
You can always contact Allen Samuels CDJR Aransas Pass near Port Lavaca and ask if your cleaning products are safe.
More Car Windshield Cleaning Tips
Still have spots on the inside of your window? Make sure you're taking these steps:
A microfiber cleaning cloth eliminates the small paper fibers you get when cleaning with paper towels. They're also less likely to leave streaks.
To reach the corners of the windshield, use a reach-and-clean tool.
Use a circular motion when wiping with a microfiber cleaning cloth, but then wipe vertically at the end to remove streaks.
This cleaning process can be used with all interior windows, not just the windshield.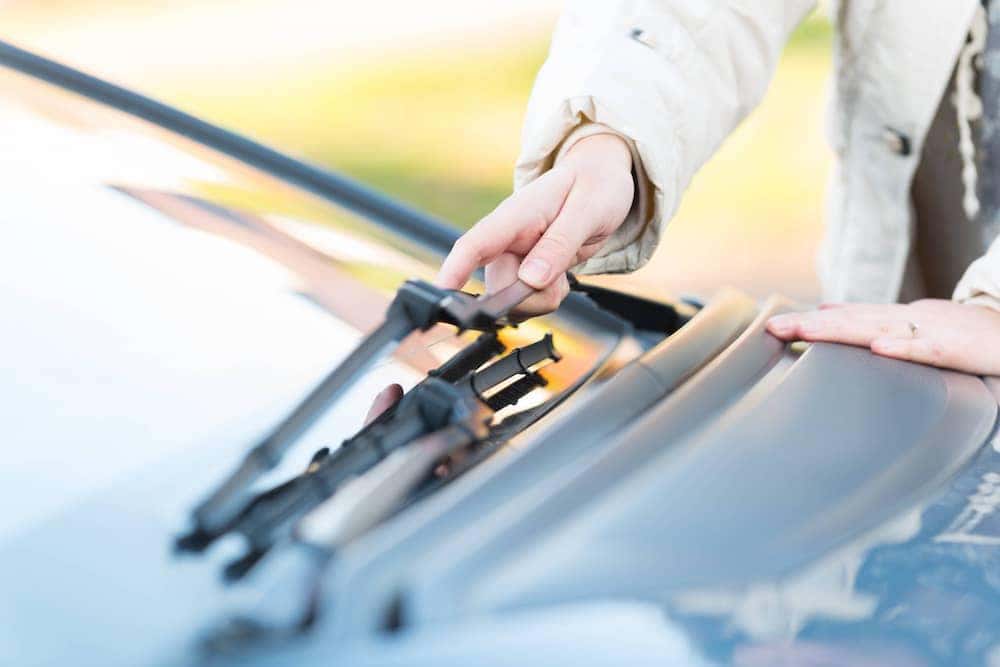 Allen Samuels CDJR Aransas Pass Near Corpus Christi: Your Car Care Experts
For more car care tips, contact our service department or find out how to identify fluid leaks with our blog! Our team offers a rotating assortment of service specials and genuine parts and accessories so you can get the most out of your car care. While you're here, you can learn about our finance offers, and how to remove a cosigner from your car loan! We'd also love to help you learn more about RAM 1500 trim levels.
Learn More with Allen Samuels CDJR Aransas Pass
Sometimes even after inflating your tires the tire pressure light remains on. It's important to reset this light so that your tire pressure monitoring system (TPMS) can keep you alert and aware of possible issues with your wheels. Learn how to perform this simple reset with the experts at Allen Samuels CDJR Aransas Pass. Schedule Service Service Specials Resetting…

If you notice your car leaking water, it's probably fine. If the leak forms a small puddle near the back of the engine compartment, it's simply depositing excess condensation from the air conditioner. A water leak near your tailpipe is almost always the result of exhaust condensation, which occurs naturally as your tailpipe cools down….

Adventure lovers have been turning to the Jeep Wrangler for a thrilling ride for decades. The Wrangler is one of the more inventive vehicles with a removable top and doors to get you connected to your surroundings. Learn how to take the doors and top off your Jeep Wrangler with our comprehensive guide. Schedule Service…