Ram 1500 Maintenance Schedule: Get the Most Out of Your Truck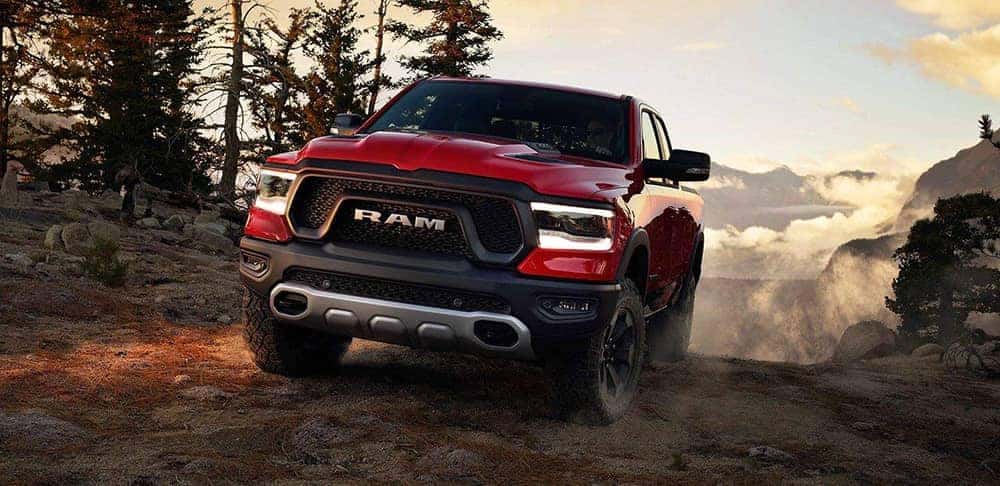 Whether your truck is at the job site 7 days a week or is used exclusively for those weekend adventures away from the Aransas Pass area, your Ram 1500 maintenance schedule is essentially the same. In fact, the tips the Allen Samuels CDJR Aransas Pass service team has for you will be pretty similar to caring for any vehicle, so we're going to start with the truck-centric ones first.
Essential Truck Maintenance
If you're searching for a Ram 1500 maintenance schedule, you probably already know how often to change your oil or rotate your tires — if not, we have you covered below — but what should you do specifically to get the most out of your truck? Read your owner's manual: everything will be in there, and we mean everything. These are some general tips to get you started:
Regular transmission inspections are essential if your truck is even occasionally towing a trailer.
Give your tires a good look — and check their PSI — regularly. Truck tires are tough, but if they're under-inflated, they'll wear even faster and could affect vehicle performance and safety. It's best to check their pressure before the TPMS light comes on.
Check fluids more often than with a car, especially if you do more city driving than highway driving. Regular low-speed driving can mean a hotter running engine, which can affect the lifespan of your engine fluids, including coolant.
It's a good idea to keep your vehicle clean, inside and out, too.
How Often to Change Oil
Oil helps keep your engine running all over Port Lavaca, ensuring metal glides smoothly instead of grinding and causing damage. Running out of oil or running on bad oil can cause severe engine damage, and you should have your oil changed as often as your manual recommends — usually between 4,000 and 6,000 miles.
If you're a weekend truck driver, that mileage estimate could take a while to reach; it's generally a good idea to have it changed every six months or so if you aren't hitting those mileage estimates.
How Long Do Truck Batteries Last?
Modern truck batteries don't require any regular maintenance, but they will eventually die. If you're lucky enough to not worry about any cold snaps, a car battery can last as long as 5 years. Once you hit that mark, we often recommend a new battery just so you're not caught with a dead one unexpectedly. It's also good to check for damage or signs of wear (like leaking or corrosion around the poles).
How Often to Change an Air Filter
Engines, like people, need air to function. The modern car is designed to operate with air flowing into the engine bay, and if the filter is obstructed, it can affect vehicle performance and mpg. We recommend changing your air filter as often as you have your oil changed, just so you don't put it off for too long — so that's every 4,000 to 6,000 miles.
How Often to Rotate Tires
When you buy new tires, they have a mileage limit on them, and it can range from 40,000 miles all the way up to 80,000 miles or more. You'll only reach that mileage if you regularly rotate your tires for even wear, every 5,000 miles or so. It's wise to regularly inspect your tires for signs of wear and tear as well as uneven wear, as those can be indicators of bigger problems.
Let Allen Samuels CDJR Aransas Pass Worry About Your Ram 1500 Maintenance Schedule
If your Ram 1500 is in need of repair or inspection in the Aransas Pass area, you can do it yourself, or you can kick your feet up as the experts at Allen Samuels CDJR Aransas Pass handle things. We have a talented team of professionals who can service your vehicle quickly, with the precision the engineers intended, and we always use genuine parts to keep your truck running properly.
Latest News from Allen Samuels CDJR Aransas Pass
The Jeep Wrangler is known for its classic exterior design that talks an impressive talk but walks an even more impressive walk. However, you'll find that the Jeep Wrangler is even more stunning when you step inside the cabin. Take a look at the Jeep Wrangler interior with Allen Samuels CDJR Aransas Pass to see what kinds of features…

The Jeep Cherokee is built to turn heads on the Corpus Christi with its stunning exterior design and dazzling color options. Whether you want to stand out on your next trip or blend in with the crowd, you can discover all of the Jeep Cherokee color options with Allen Samuels CDJR Aransas Pass. Then, you can visit our dealership to…

If you're looking for a new ride that can help you on your many Corpus Christi adventurers, the new 2021 Jeep Wrangler weight ensures you have the support you need to accommodate passengers, cargo, and handle tough roads. With plenty of power and off-road capabilities, you can have peace of mind with this model's unique build…